Alpha Laser's AL3D-METAL 250 features easy to use software and an innovative method for safe powder management. Developed for precision mechanics, medical technology, R&D labs, dental device manufacturing, and jewelry applications, our 3D printer offers optimum detail accuracy, maximum safety, and freedom of design and geometry.
Fast, Safe, Uncomplicated 3D Printing
Alpha Laser's AL3D-METAL 250 is the simple and safe entry into the world of additive manufacturing. It's easy to use and presents no risk of contaminating the user by exposure to metal powders. No PPE is required.
The innovative closed powder circuit and the small construction platform enable superior material utilization and optimum safety. With our intuitive software, this 3D printer can be operated by expert or novice alike, and with a footprint of only 24″ square, it fits nearly anywhere.
The AL3D offers high operational safety for the user with a closed process chamber. It's now simple and safe to make a clean separation of the sintered component from the residual powder and collect it for reuse.
Equipped with a 250 W fiber laser, our 3D metal printer ensures consistent and optimal printing results. Its fine laser spot and the high beam quality are ideal for the production of complex geometries.
The AL3D provides superior material utilization and a high powder yield. With a closed powder circuit, a small construction platform, and a sophisticated powder bed layout with integrated cleaning, high-priced metal powders are not wasted.
The closed gas cycle with housed filter cartridges allows additive manufacturing with reactive materials as standard and ensures minimum gas consumption.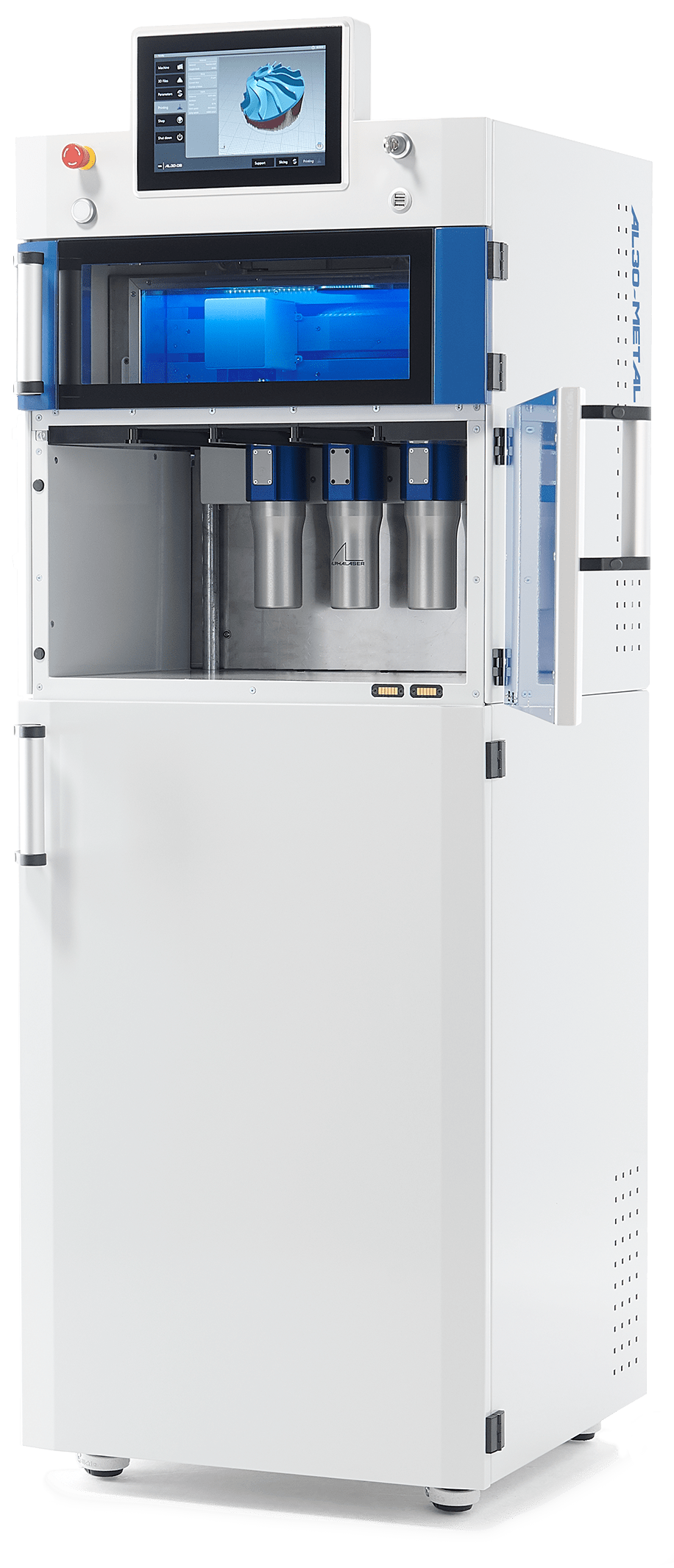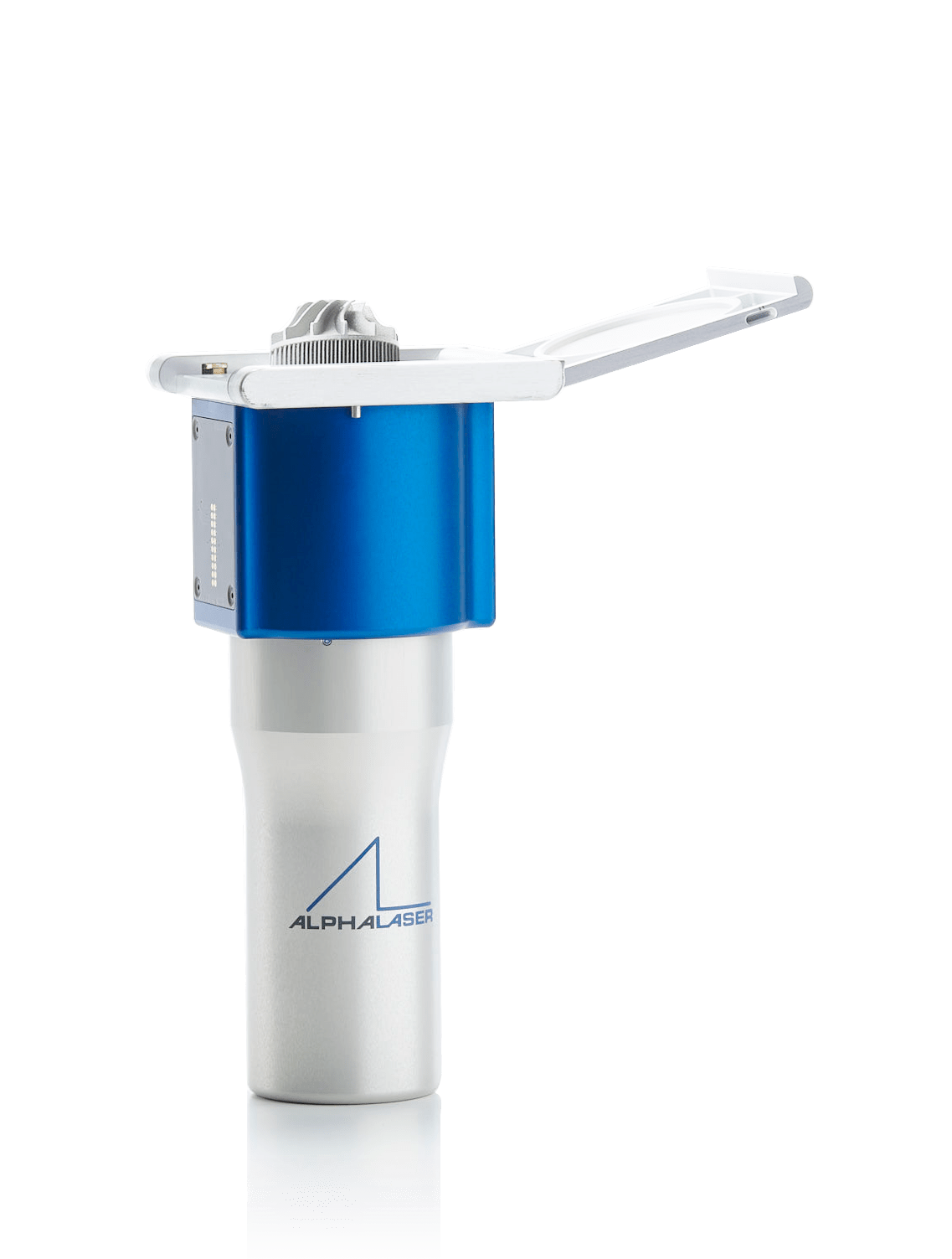 Powder Handling Reimagined
The AL3D-METAL 250 features an intelligent cartridge system for a closed powder circuit. This ensures safety, as the operator doesn't come into contact with the metal powder during the entire 3D printing process.
Safe and economical powder handling is accomplished with the AL3D-CARTRIDGE 50 intelligent cartridge system. With its fast, plug and play transfer of material to the printer, the operator is never exposed to the powder. The cartridge system also offers unmatched material utilization, ideal for high priced materials and precious metals.
The AL3D is remarkably easy to use. Machine setup time is minimal thanks to the innovative cartridge system, which also includes the print and material parameters. Simply select a cartridge with the desired material, insert it into the printer, select a print file, and start the printing process. Even frequent, fast powder changes are possible.
CAD data quickly transfers to the AL3D's intelligent software and 3D data can be easily arranged and equipped with support structures. It's even possible to change material or machine parameters layer by layer during the printing process to enable efficient process development and powder evaluation. This degree of flexibility is ideal for research and development labs and certified production environments.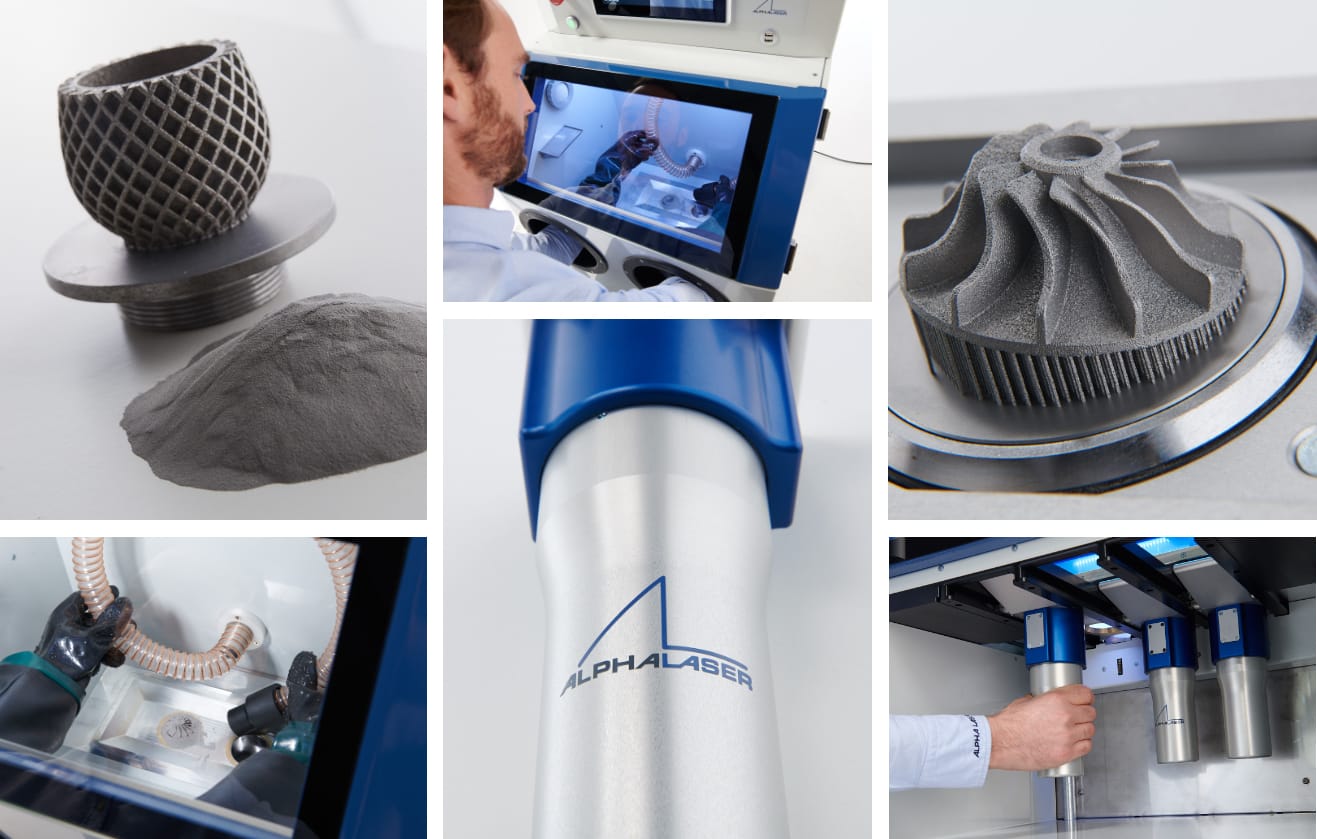 Unpacking the AL3D couldn't be easier. As soon as 3D printing is complete, a cartridge is inserted into the cabin. The operator then safely separates the printed component from the residual powder. Excess powder can be collected into a second cartridge or aspirated via an integrated suction device for powder recycling or reuse. The unpacking operation is safe, as the operator never comes into contact with the powder.
Get more info on the AL3D-METAL 250