What Our Lasers Do

Our industrial laser welders are the most flexible, efficient, and reliable systems available. We prove this through live demonstrations for our customers. Our lasers for welding, cutting, cladding, and hardening are indisputably the best in the market.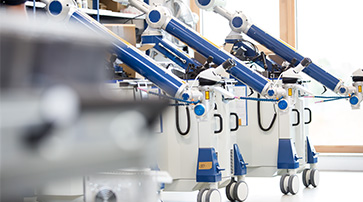 Alpha Laser Welders lead the welding industry in power and capability. They are finely tuned welding machines, engineered to perform the most difficult tasks with ease. If it can be welded, a laser welder from Alpha Laser can do it more efficiently, with the best end result, hands down.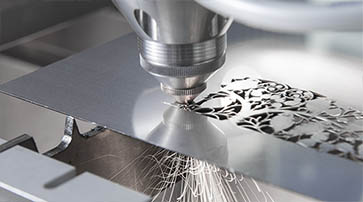 Laser cutters from Alpha Laser allow you to cut almost any metallic material with a high degree of automation, precision and contour flexibility. Prototyping small quantities can be done quickly and affordably, no finishing work is required, and cut gaps are smaller, smoother and cleaner with little distortion.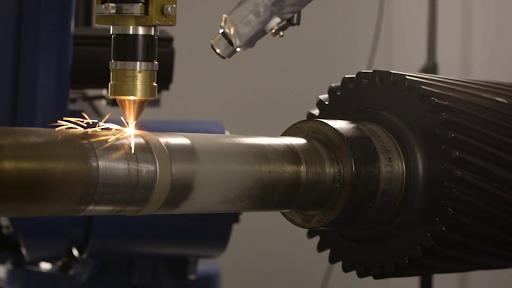 Laser Cladding, also known as Laser Metal Deposition (LMD) is used to enhance, restore and strengthen the surfaces of metal components with unprecedented quality, reliability, wearability, and precision. Laser Cladding has a wide array of applications, and we believe the industry has yet to open the vast opportunities it presents.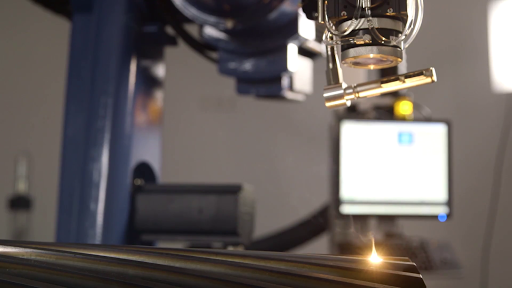 Laser Hardening is revolutionizing the heat treating industry. With its precise application, laser hardening can be performed on localized areas instead of entire components and can create a harder surface than traditional heat treating.
There are practically no limits for the industrial applications of Alpha Lasers.
ALPHA LASER U.S. develops and manufactures laser welding equipment for industry and trade. Our laser systems improve production quality and process reliability. Our objective is to make laser welding exceedingly accurate and exceptionally fast.

Testimonial
This letter is to inform you how pleased SRG Global is to call your organization Alpha Laser Solutions an "Partner". The Knowledge and Integrity Alpha has brought to SRG Global as a first time purchaser of laser products has been very successful in our Transformation. Because of your support and Stewardship Covington has progressed down the path of Self- Actualization and exploring other opportunities using lasers. It is worth while to point out that the instructor that has been to SRG Global Covington on several occasions creates great value in his knowledge share and Humility.
We look forward to a long relationship filled with new challenges growth between our two companies.
John Paul Schneider
Process Improvement Engineer for SRG Global Covington.