Our Team
Alpha Laser is dedicated to advancing laser welding technology across all manufacturing sectors, while maintaining the best laser welders on the market. We have the best and brightest team to assist our customers in using the laser welding systems effectively.
BLAIR LEARN
President
Blair is the President of Alpha Laser-US, and is the head problem solver of the team. Blair is a Journeyman Toolmaker and former Owner of a high cavitation mold design and build corporation. Blair is driven to teach all manufacturing sectors about laser welding and it's benefits. Blair enjoys working every day with his 24 employees (children).
Email: blair@alphalaser.com
Phone: 814-336-9000 ext 202
CHRIS LEARN
Laser Welding Operator
Chris is one of the best laser welding operators in the country, and specializes in teaching new welders, and developing new welding processes. He loves to hunt, play ice hockey, and spend time with his family.
Email: chris@alphalaser.com
Phone: 814-336-9000 ext 205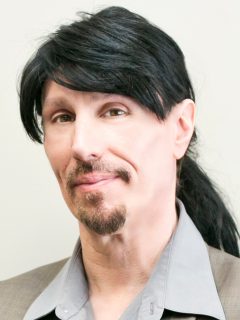 MICHAEL BARSANTI
Sales Representative
Michael is our Sales Executive with a vast knowledge of Laser Welding Equipment and has over 20 years of sales experience. Michael enjoys watching MMA and his favorite football team the Chicago Bears. He enjoys traveling to Chicago for it's grand architecture and Los Angeles for it's eclectic diversity.
Email: michael.barsanti@alphalaser.com
Phone: 814-336-9000 ext 214
JONATHAN FILER
Sales Representative
Jonathan is the Sales Representative for the Southeast United States, and has extensive experience with Laser Welding. He is also an excellent technician and welding trainer.
Email: Jonathan.filer@alphalaser.com
Phone: 814-336-9000 ext 232
 CHAD BRICKNER
Head Service And Training Technician
Chad Brickner is the Head Service Technician at Alpha Laser-US with an extensive electronics background, and strong troubleshooting ability. Chad loves to hunt, fish, and spend time with his family.
Email: service@alphalaser.com
Phone: 814-336-9000 ext 211