Superior welds, optimal precision, ultimate flexibility.
Laser Welders and Laser Cutters from Alpha Laser reduce downtime, quickly repair molds, weld and repair precision parts with unique geometries, accurately cut complex sheets of material, and let you weld where you never could before.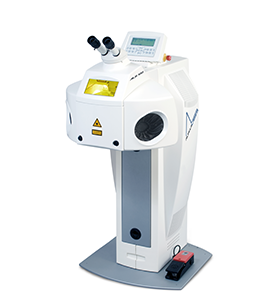 It's like using a scalpel where you previously used a butter knife.
Our laser welders perform highly precise, powerful, and accurate welding of areas smaller than .005″ with limited HAZ. So limited in fact, that the workpiece is cool to the touch immediately after the weld. Laser welders also offer lower dilution, very little or no sinc, no need for pre or post heat treatment, and little to no machining.
Reduce production line downtime.
Time is money. Laser welding can turn around defective or worn molds and parts in 24 hours. Even faster if the welding is done on-site. Other welding methods can't come close.
Take the laser to the problem. Not the other way around.
Our mobile laser welders are fast, flexible, and efficient. Now you can weld worn or defective parts on-site instead of shipping them to a weld shop.