Welding and engraving technologies ease the mold rebranding challenge in 5 simple steps.
The plastics landscape is in a constant state of flux. New companies appear, others fall by the wayside and large companies consume small and mid-sized companies. These changes in ownership create challenges in rebranding for product lines, materials, and molds.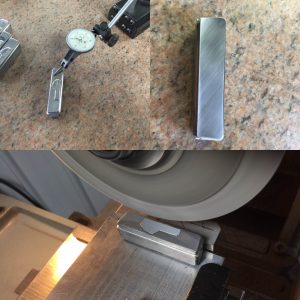 Rebranding is necessary when a name, logo, part number, and any identifying mold features are changed. For instance, the current owner requires a logo or tool change, or a product line and product are moved to a new facility. Rebranding is typically a multi-vendor process, as one shop is engaged to make a new mold or weld the existing one; another shop is engaged to re-machine; and yet another shop is engaged to polish, engrave and finish polish or texture. And that process is just to update the logo and ID numbers.
When a mold brand change becomes necessary and the decision is made to weld the existing mold, the problems can be daunting to tackle quickly. The following 5 steps, performed in one facility, can simplify the process.
Evaluation and cleaning. This step is time consuming, but essential. It can reveal undetected problems, cracks, and damaged parting lines. Cleaning removes any contaminants and/or non-metallic coatings that can complicate welding and engraving. It's also an opportune time to inspect wear surfaces and important shutoff dimensions, so they can be repaired as needed. Evaluation & cleaning is the most critical step in the mold repair process because it helps analyze and determine the viability and cost of repairs and changes versus creating a new mold.
Welding. If the decision is made to weld the existing mold, the appropriate process must be selected. For simple, non-catastrophic repairs, laser welding is often the best option. The laser welding process has an extremely low heat-affected zone, and produces very little sink, which allows the operator to weld an engraving or marking without the need to weld the entire surface. TIG and plasma welding, although useful, add more material than needed, and can damage the base metal with heat. Also, because pre- or post-heat treatment is not required with laser welding, there is no waiting time for the part to heat or cool. What used to take hours in setup, prep, and weld, now takes minutes.
Machining/polishing. Machining or polishing immediately follows welding to remove any weld buildup. If laser welding is used, the weld buildup will be extremely small. The accuracy of laser welding allows 0.001-0.003-of-an-inch buildup above the existing surface, which can be polished off as opposed to setting up a CNC mill and using machining time. When welding material is applied at high volume, a CNC or hand-operated mill is often used to remove the buildup, but polishing will still be necessary to achieve the proper finish.​
Finish polish or texture. Final polishing depends on the molder's requirements. A simple draw polish may be sufficient or a diamond finish may be required. A diamond polish is used for clear plastic parts, so defects or problems are not visible on the plastic surface. A draw polish is more common in traditional opaque plastic parts. In some cases, texturing is required across the entire molding surface, by means of laser ablation (engraving) or acid etching.​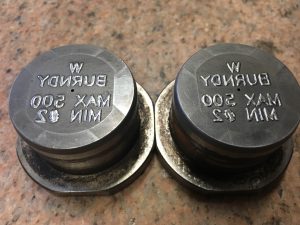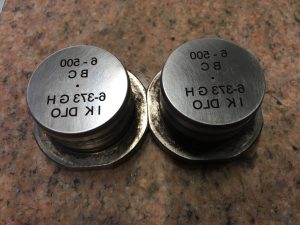 Following these five steps during the rebranding process saves capital because building a new mold is not required. Refurbishing the rebranded mold components while they are out of the mold and repairing or touching up flashed shutoffs, parting line dings, crushed or hobbed areas, damaged gates or operationally-damaged molding surfaces will save money and increase mold life.