We've made some enhancements to all ALV Laser Welder models…
The ALV is now available in 450 W Fiber Laser!
Increased power from 100 W/150 W to 120 W/180 W on YAG models.
You are now able to have full WINLaser control.
New resonator with the YAG 180 W, improved welding behavior even for fine welds.
New optional wing doors – open upwards, with brush slot for long components, improved for applications in the field of sensor technology.
Easy open cabinet operation mode – working chamber can be completely removed by removing four screws, set up time is less than 10 minutes.
Optional pneumatic (foot-controlled) chuck with rotary.
New fume extraction concept.
Gas pressure spring.
New transport support.
Learn a little bit about the ALV Laser Welder below: 
The compact and ergonomic ALV welding laser with a laser-safe working chamber is available with different laser powers, laser sources and with app or NC control. The ALV is used in the areas of precision and deposit welding in the tool and mold sector, in sensor production and in medical and precision engineering. The welding machine offers a large height travel and doors that can be opened wide, so that even larger workpieces can be accommodated.
For sensor applications, upward-opening wing doors with a side slot can be ordered for easy positioning of long tubes. A fine welding function reduces the spot diameter to 0.1 mm.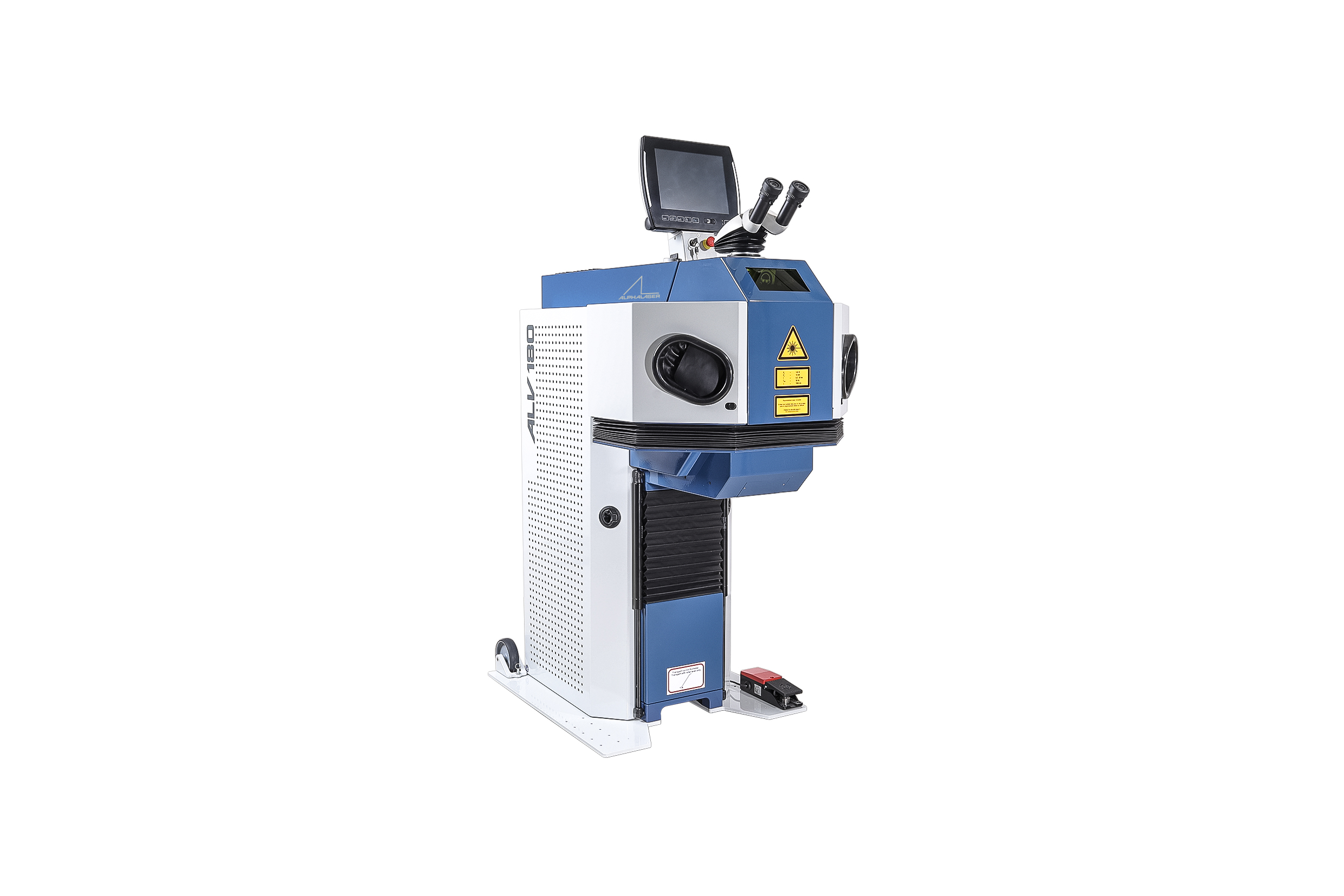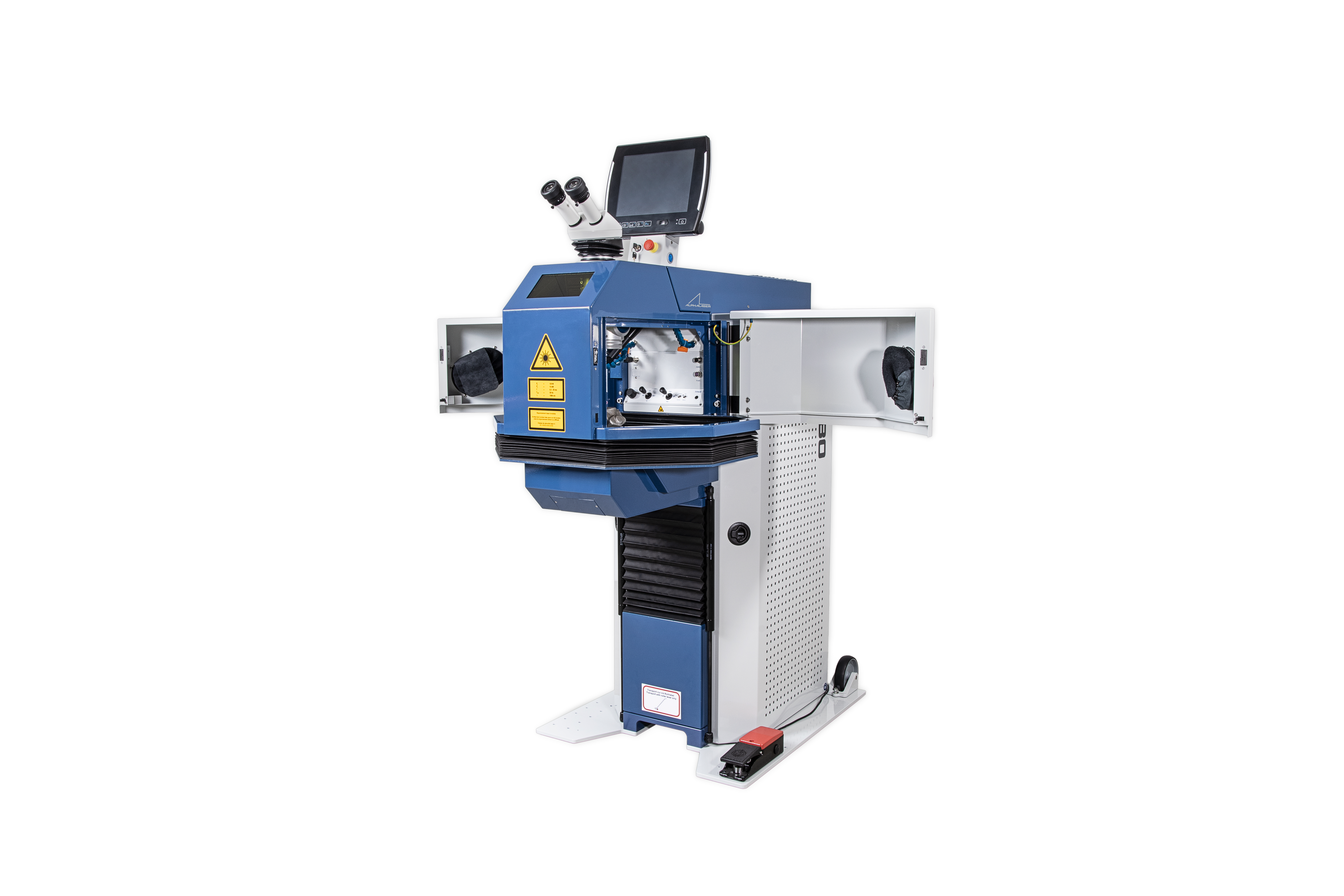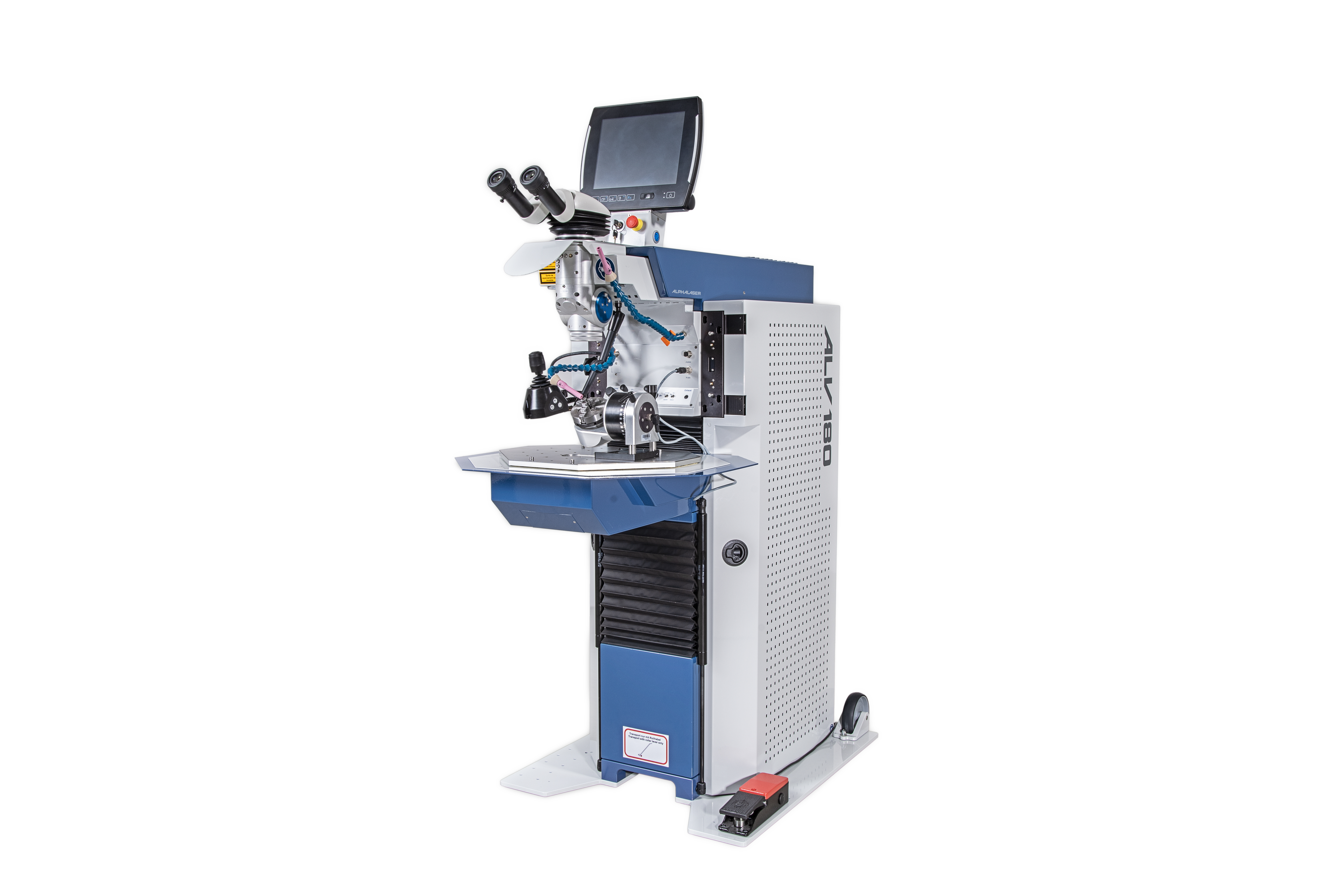 The ALV has 3 linear axes of movement, with the vertical Z-axis lifting up to 50 kg. Different axes of rotation for machining cylindrical parts are optionally available. The machine version with WINLaserNC control enables interpolated driving in XYZ for automated welding such as the processing of magazines with several components. The laser system is operated via an intuitive touchscreen. In just a few steps, the laser-safe, closed system can be turned into an open laser workstation, for which of course appropriate laser protection measures must be taken.
For full configuration details, view on our product page.