PRODUCE COMPLEX OBJECTS FROM METAL QUICKLY AND PRECISELY
Specifically developed for the precision mechanics, medical technology, dental and jewelry industries, as well as research and development laboratories, our 3D printer offers optimum detail accuracy, precision and maximum safety in handling the laser and metal powder. The closed powder circuit ensures more safety at work because the operator doesn't come into contact with the powder during the entire printing process.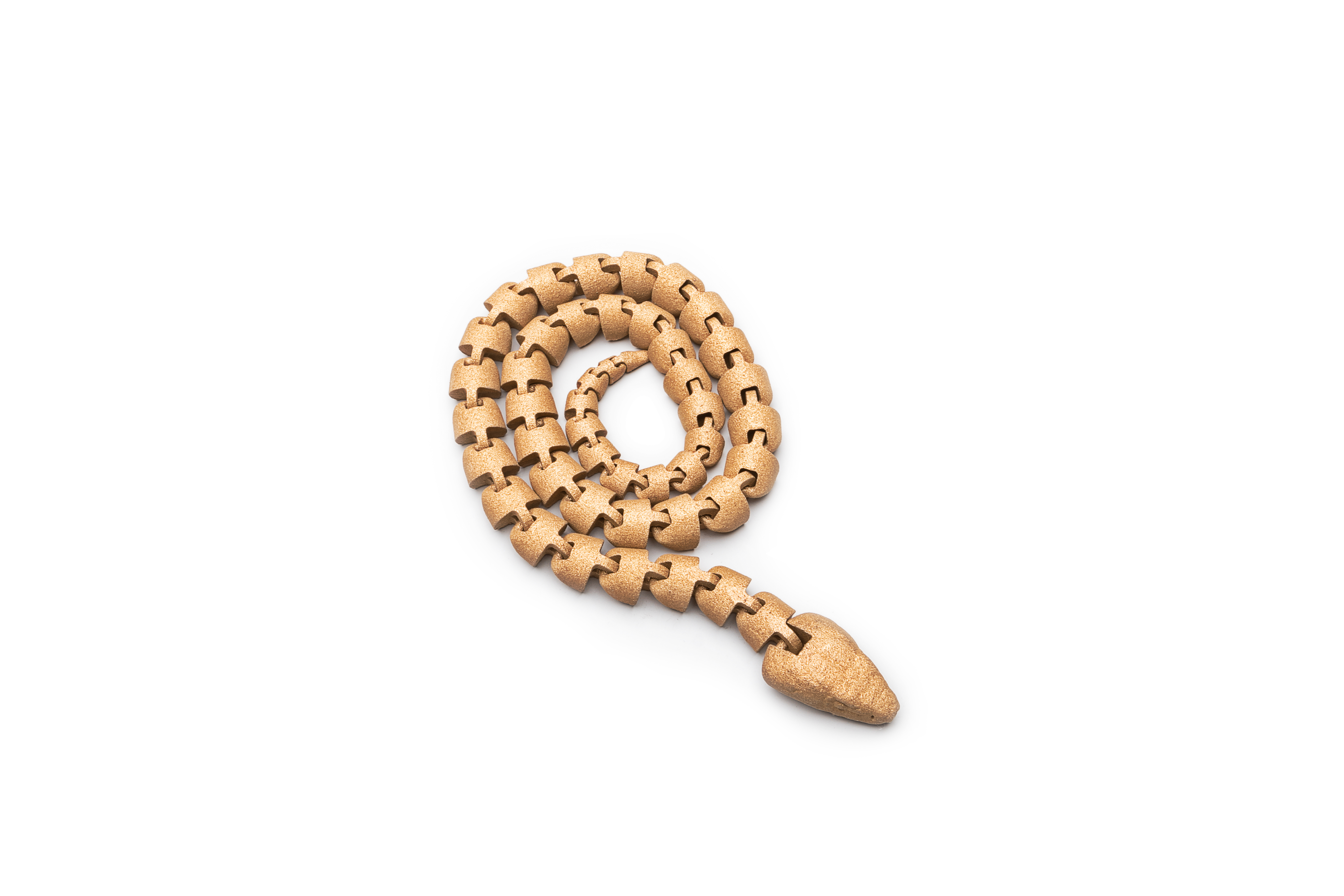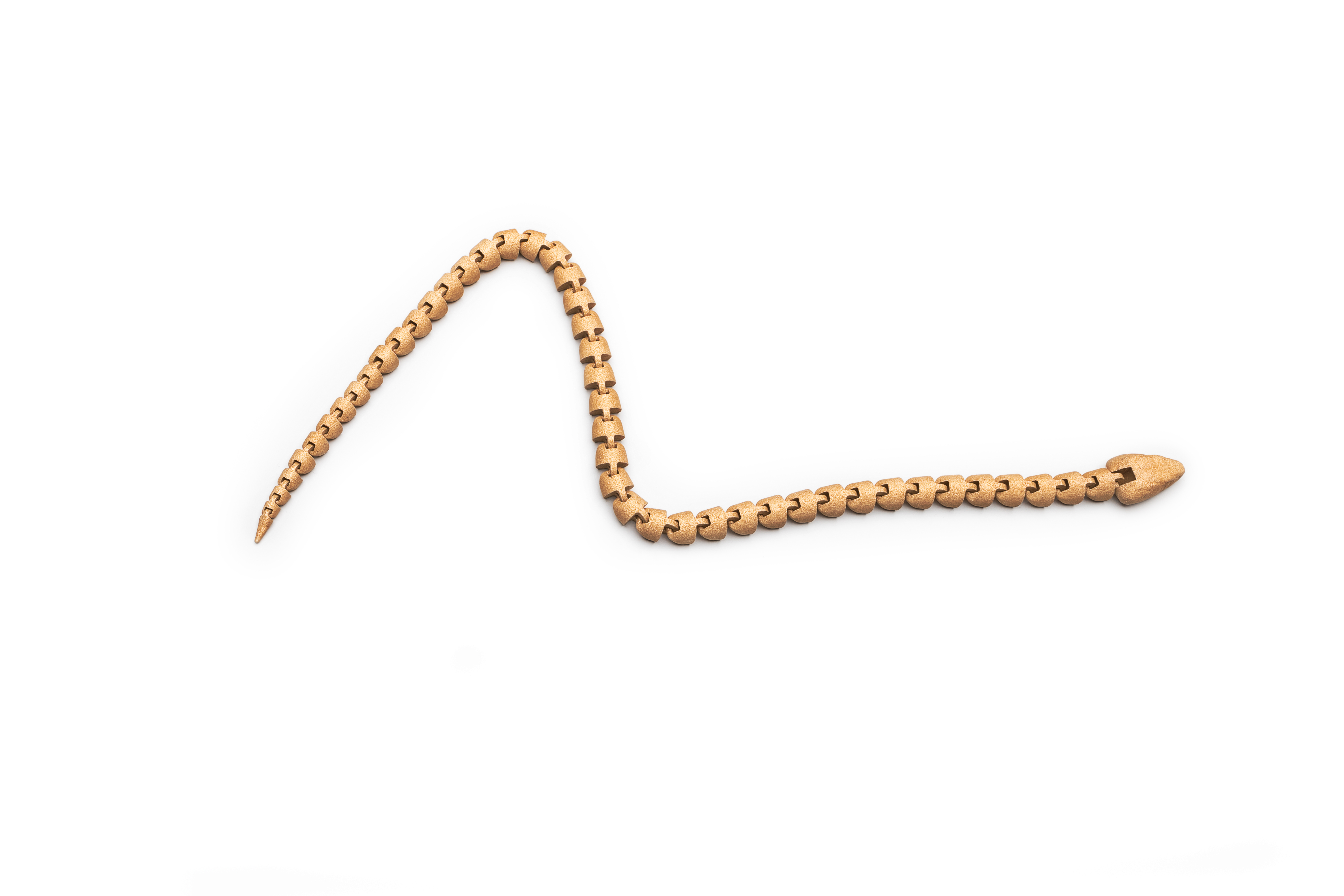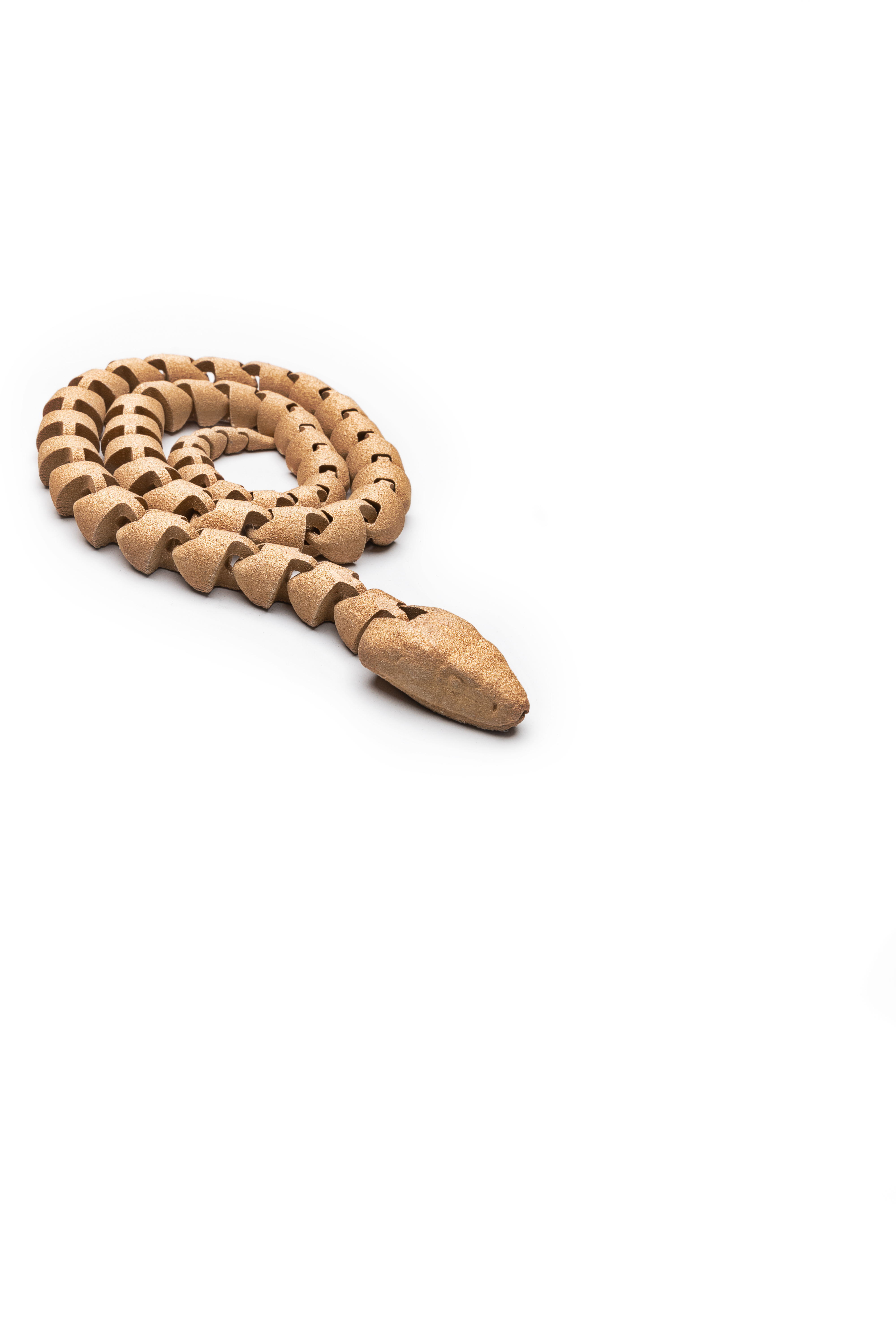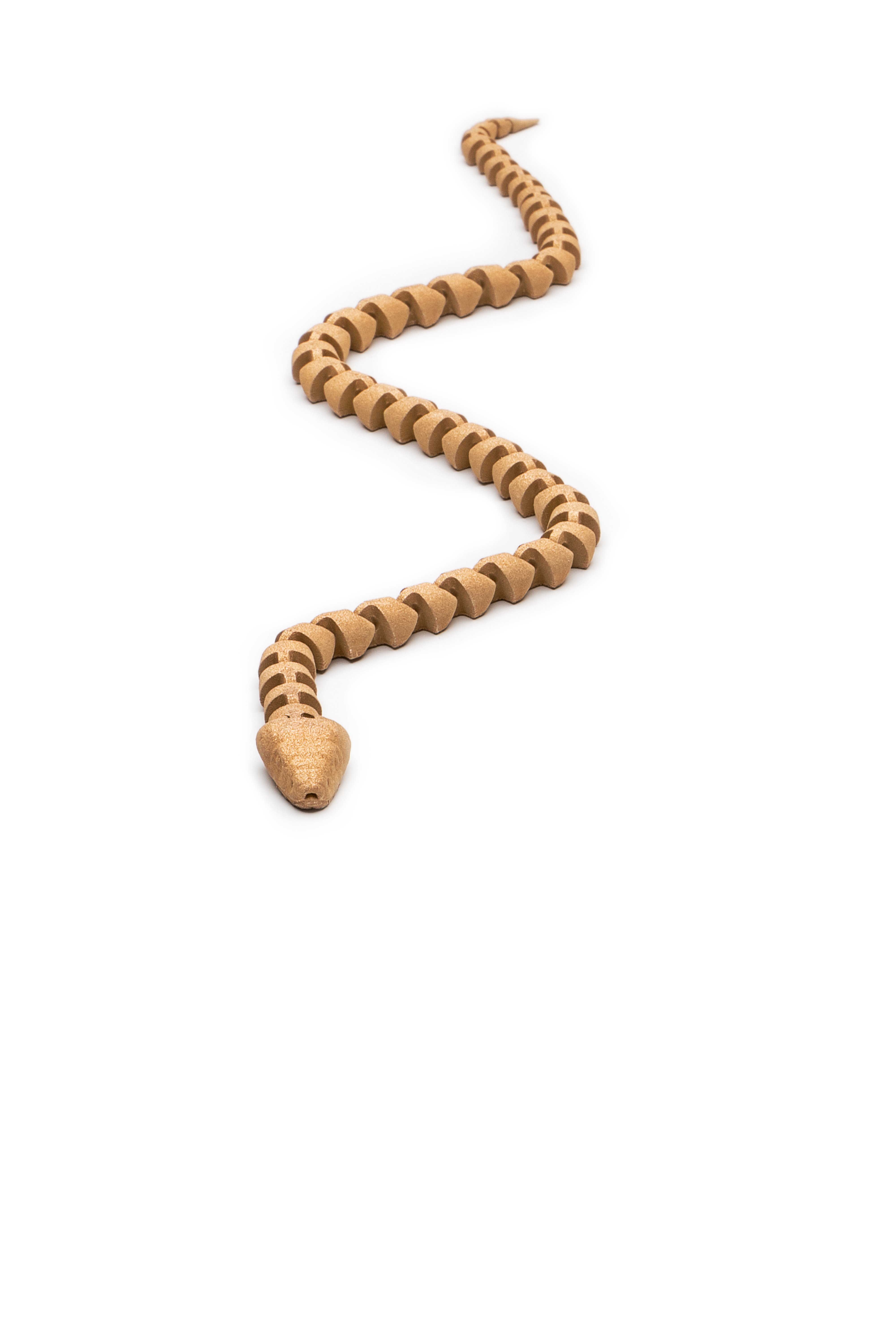 Shown above: 3D printed flexible "snake" made of Bronze.
FEATURES AT A GLANCE
Very fine laser spot for finest and complex geometries
Secure powder management
Powerful laser
High powder yield
Exact printing process with the intelligent software AL3D-OS
Footprint of just 600 x 600 mm
Closed gas-circuit for a reduced gas consumption
Little energy consumption
AL3D-CARTRIDE
Intelligent cartridge system for safe and economical powder handling. 
Material supply made easy
Fast process preparation
Plug & Play – transfer of material information to the printer
Unmatched material utilization
Ideal for high-priced materials and precious metals
AL3D-CABIN 
The unpacking station.
High operational safety for the user by a closed process chamber
Clean separation of the sintered component from the residual powder
Collection of residual material for possible reuse
Ergonomic workplace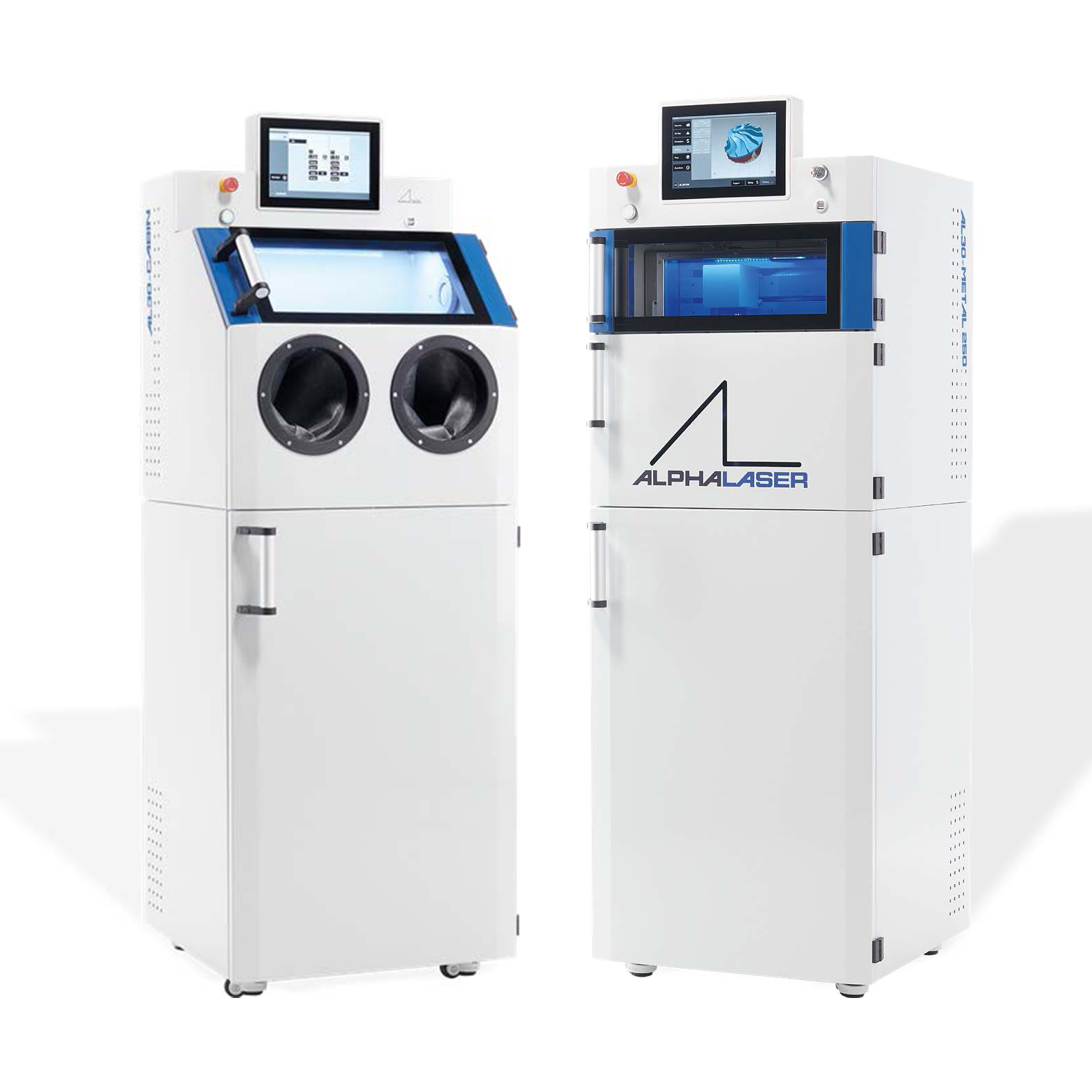 For more details, download our AL-3D data sheet or fill out the form below.