AL-Cross: Mobile fiber laser welding system. Weld any angle.
The AL-CROSS is powerful, as 450 W or 600 W constant laser power is waiting for use. Welding is either pulsed or in CW mode. The welding behavior can be influenced via integrated pulse shapes. Parameters are set either via the color display or via the multifunction footswitch or the new AL-DRIVE control unit.
Its display is tilt-able (orientable) in order to always have an optimal view and an integrated keyboard is within easy reach of the operator.
The fiber laser is mobile thanks to its easily movable wheels. It fits through standard doors and with its transport height of 1.25 m (display can be tilted) into every small van with a loading height of at least 1.40 m. And the best way to experience the mobility of the arm, the lenses and the laser head is to try it out!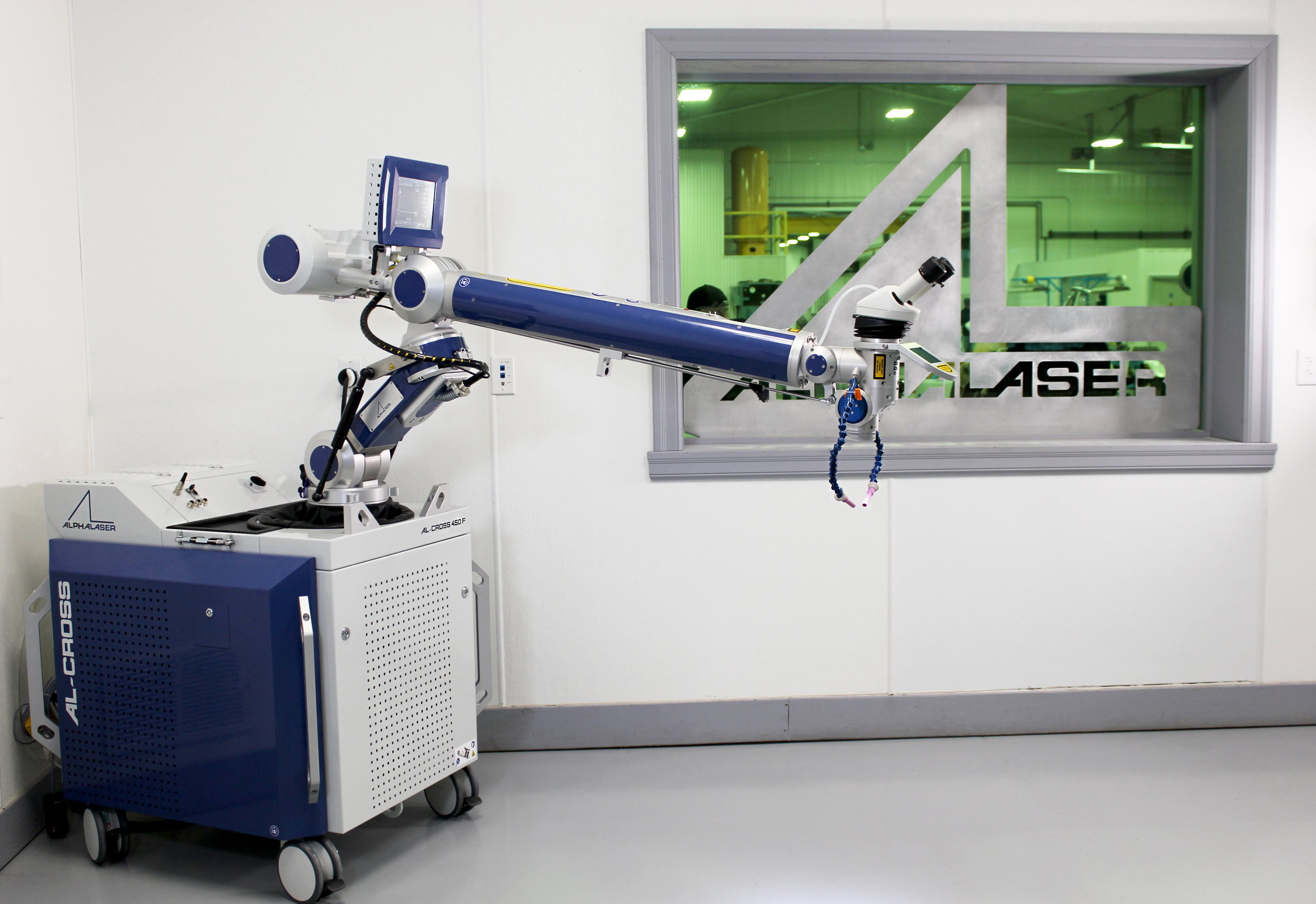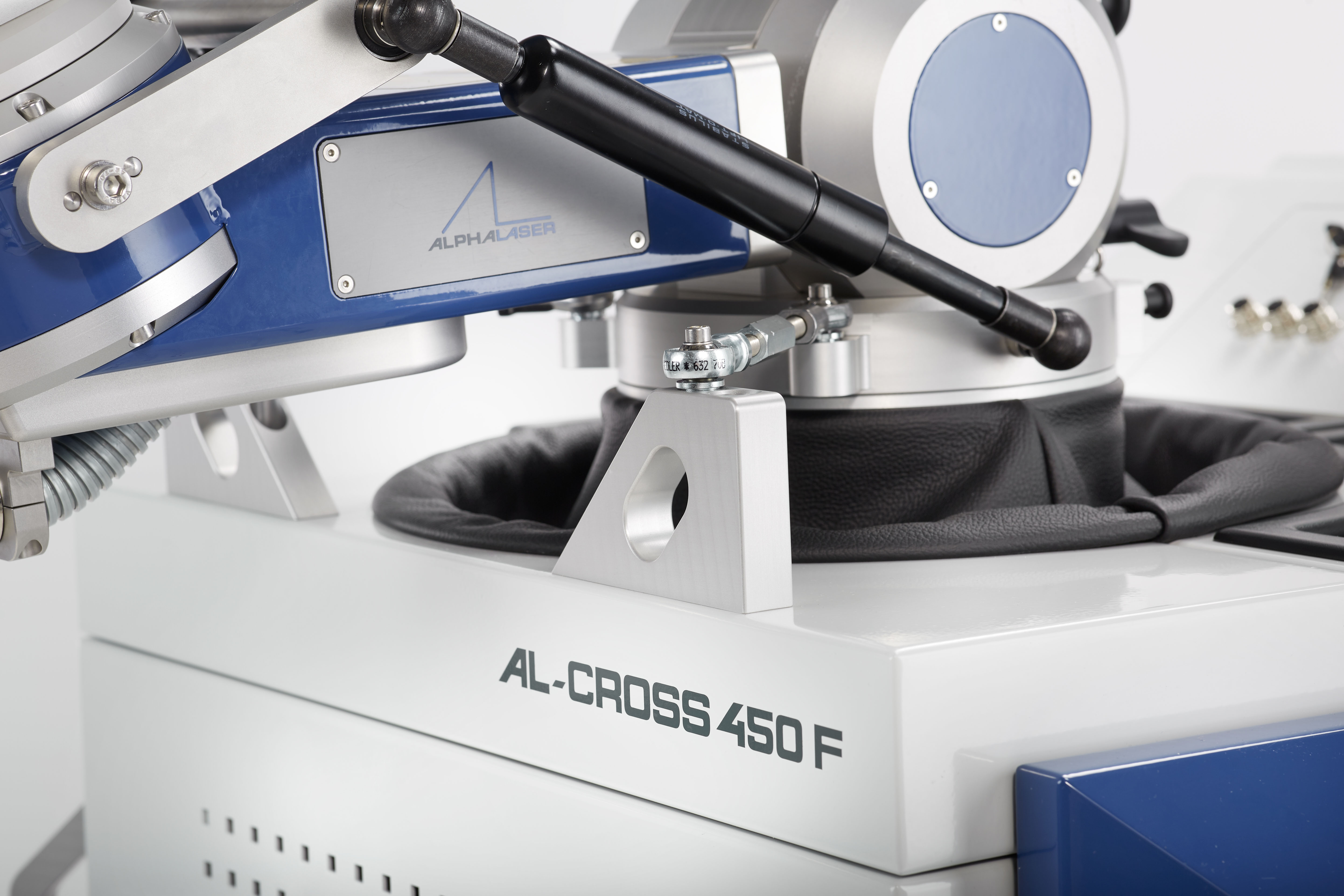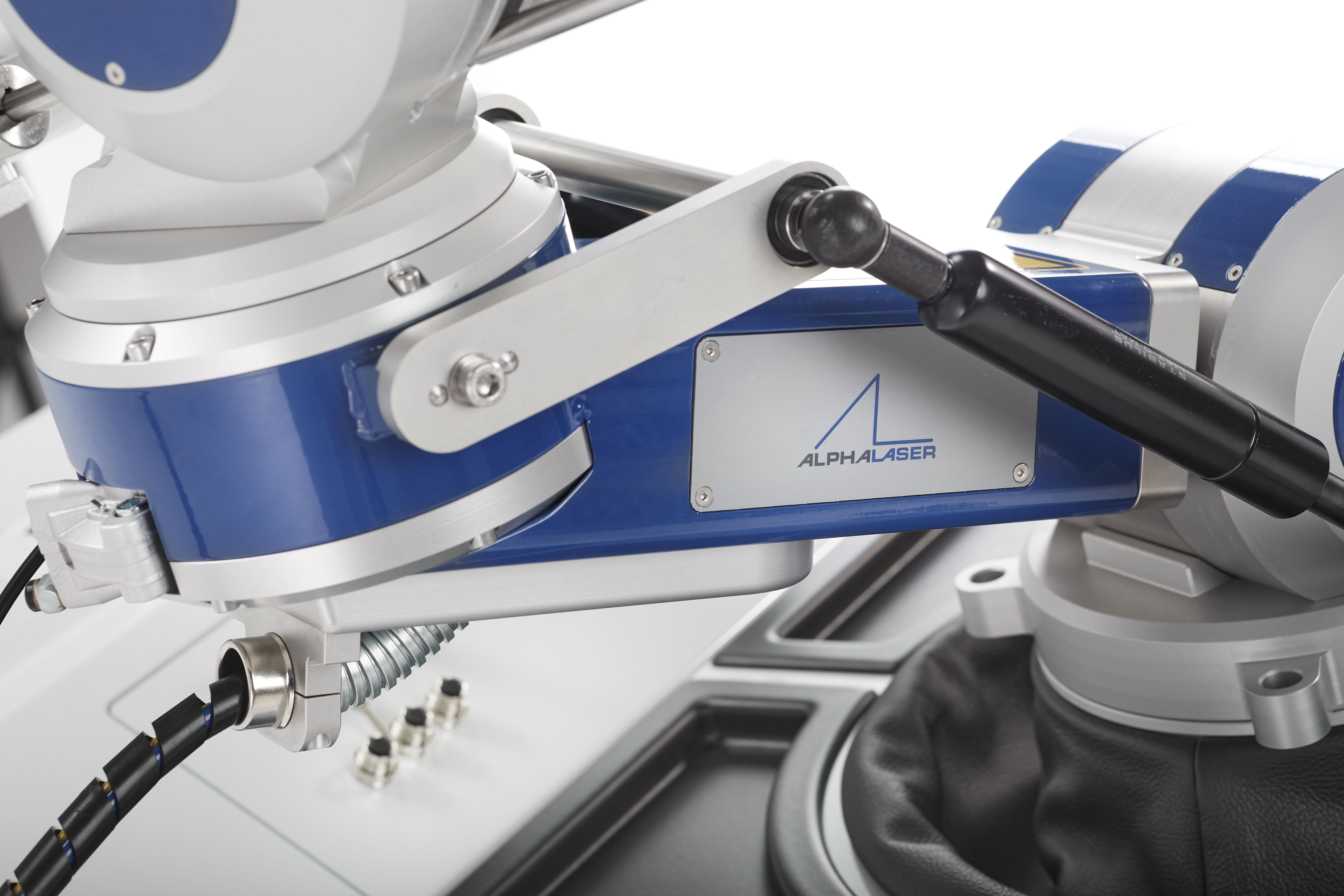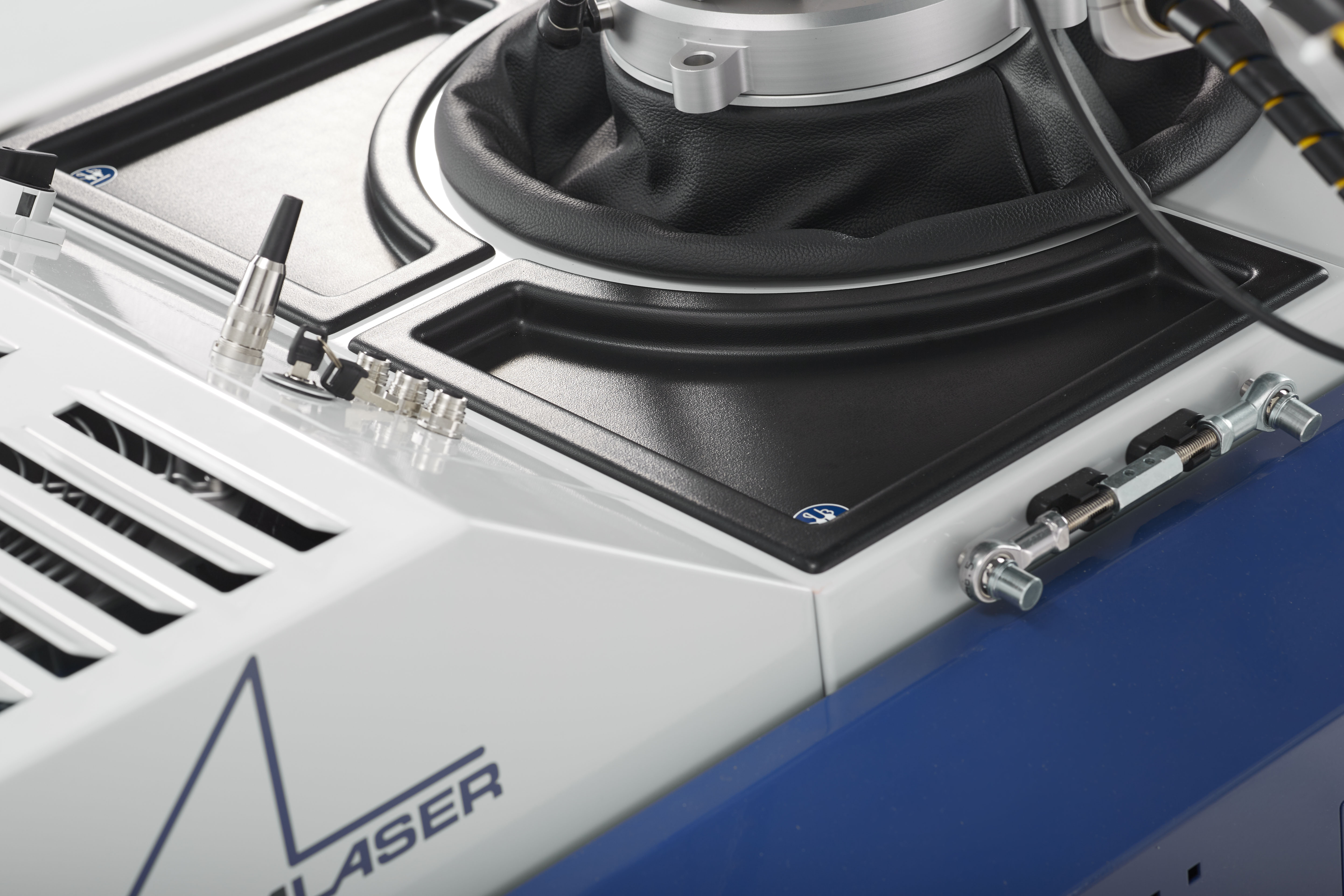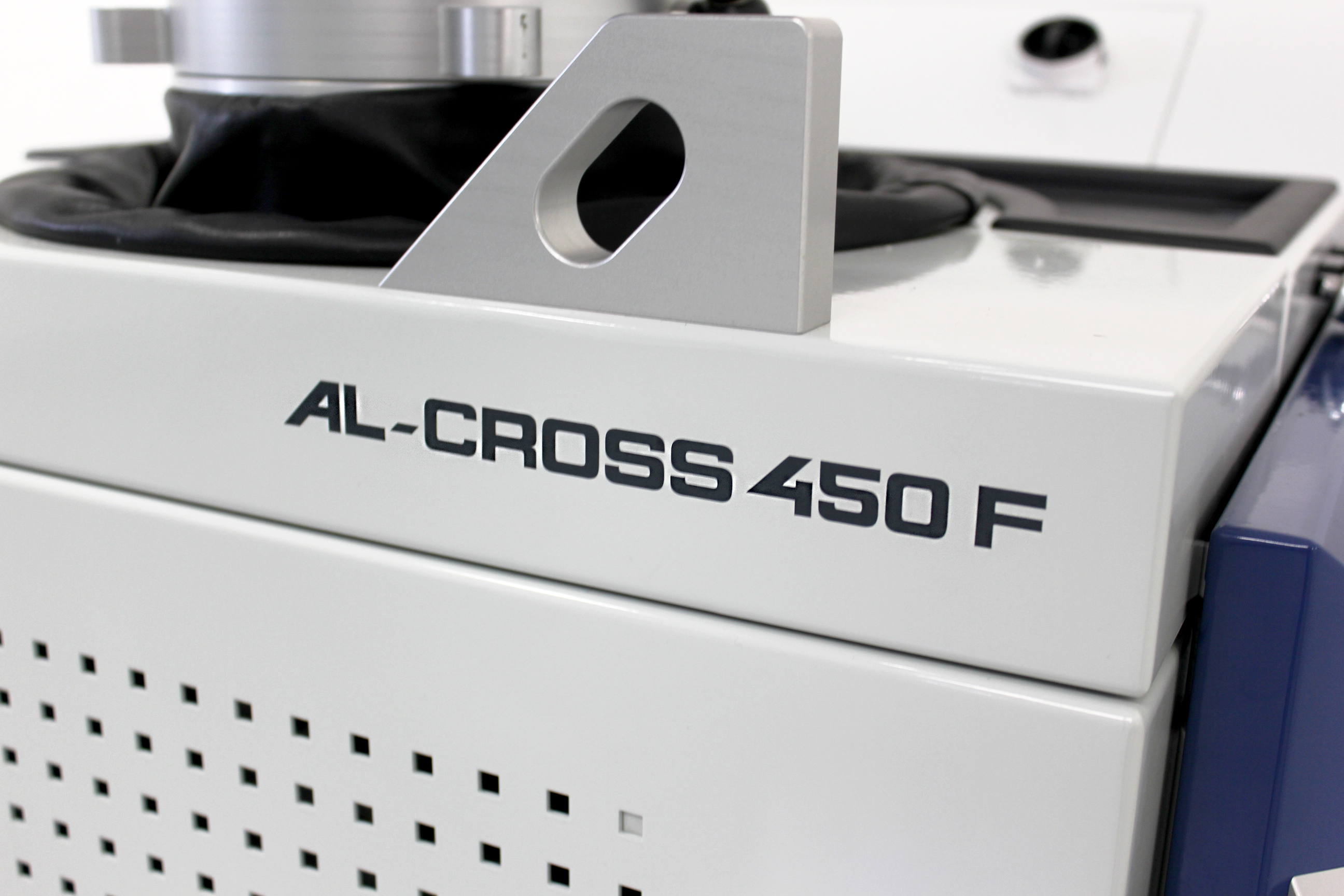 Its housing is robust with sturdy aluminum handles that provide shock protection for edges and housing and supports the easy movement of the system. There are integrated eyelets for loading and stowing, plus a hook for a winch.
Generous storage areas make this one of the most user-oriented welders, along with the specially designed holders that can be fixed to the hole pattern on the sides of the welding laser to accommodate welding wire, joystick, the foot pedal, safety glasses and tools. The 5th wheel on the laser enables the direct transport of the gas bottle, which is extremely practical.
And best of all: the "senior mode" which allows the operator to set or read the laser parameters without reading glasses.
With the new control unit AL-DRIVE, you steer the axes of the AL-CROSS, set them in semi-automatic mode and adjust the laser parameters. The pulse trigger, the R axis and the fast gear are located in the joystick. And whether you are left-handed or right-handed doesn't matter, because the buttons can be freely programmed.
With the Cross, if you can see it – you can weld it. View the AL-Cross Data Sheet for full configuration details.
Contact sales@alphalaser.com for more information or fill out the form below for a quote.
Stay connected: Instagram | Facebook | LinkedIn | Twitter | YouTube